Tech-Infused Business Degrees at Oregon Tech: Combining solid business education and hands-on experience with an advanced technical edge.
Market Research provides students with a background in marketing analytics tools to make data-driven decisions to develop marketing management strategies.
Marketing Design provides students with enhanced skills in the areas of graphics, social media, and advertising design.
Customized Program allows students to work with their advisor to build a unique marketing curriculum focused on their professional goals and interests.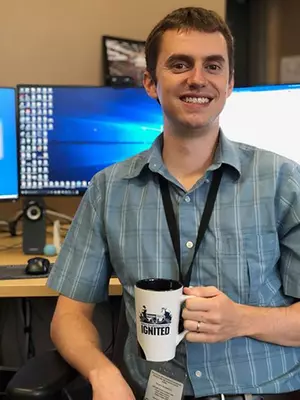 "Oregon Tech prepared me for this role with hands-on technical work so I could hit the ground running my first day on the job. The technical writing, research, and speech classes prepared me to meet daily with District Administrators and explain technical processes to support marketing management decision making."
Paul Adams
Alumnus, Class of 2016
Marketing

Oregon Institute of Technology has received specialized accreditation for its business programs through the International Accreditation Council for Business Education (IACBE) located at 11374 Strang Line Road in Lenexa, Kansas, USA.  See additional information regarding the accreditation and public disclosures.
Jobs and Careers in Marketing
According to the Bureau of Labor Statistics and Oregon Workforce, marketing professionals and analysts are expected to experience continued growth over the short- and long-term.
Recent marketing graduates have been employed by: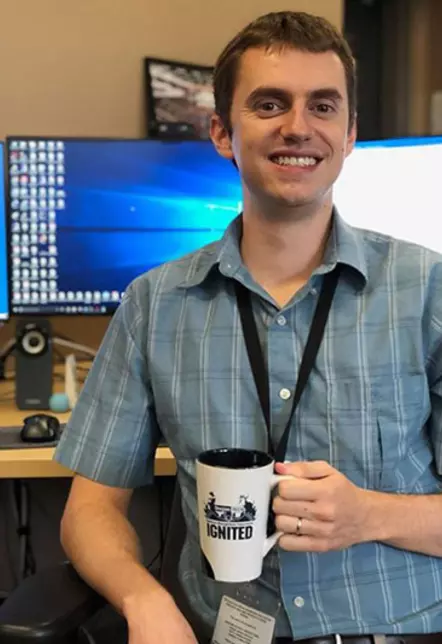 Alumni, Class of 2016
"Oregon Tech prepared me for this role with hands-on technical work so I could hit the ground running my first day on the job."
Featured Courses
Specialized Coursework for the Marketing Degree
Coursework in the Business and Marketing degree programs builds upon a robust fundamental core of courses including management, accounting, finance, information technology, marketing management, economics, ethics, globalization, business law, and business presentations.
Hands-On Projects
Faculty work with industry partners to develop a wide variety of hands-on projects so students can apply their business knowledge to solve real world business problems. Students complete projects with local businesses and clients.
Internships
Students are encouraged to apply their business education through an internship experience during their junior year. Internship placement is supported by Career Development, faculty, and industry partners.
Senior Project Experience
The senior project provides business students with the opportunity to design their own "capstone experience", integrating their educational experience by developing a solution for a "real world" business problem in their area of interest. This culminating year-long experience includes project management, research approaches, analysis, and a final presentation at the annual Oregon Tech Project Symposium.