What You'll Learn
The Bachelor of Science degree in Respiratory Care from Oregon Tech integrates therapeutic and diagnostic procedures and a general education core with course work in scientific and leadership principles. Registered respiratory therapists are physician extenders who, under medical direction, administer cardiopulmonary care, evaluate and assess pulmonary patients, and administer medications and diagnostic tests when appropriate. Their duties involve the use of many of the latest advances in medical arts, sciences and technology.
The Bachelor of Science degree program prepares respiratory care students for entry into the respiratory care profession and eligibility for the National Board for Respiratory Care (NBRC) certificate examination (CRT) and registry examinations (RRT). Upon successful completion of the program, the graduate is eligible to apply for examination and state licensure.
Accreditation
Oregon Tech's Respiratory Care Program (program number 200309) is accredited by the Commission on Accreditation for Respiratory Care (www.coarc.com). "CoARC accredits respiratory therapy education programs in the United States. To achieve this end, it utilizes an 'outcomes based' process. Programmatic outcomes are performance indicators that reflect the extent to which the educational goals of the program are achieved and by which program effectiveness is documented."
For a comparison of the Oregon Institute of Technology Respiratory Care Program outcomes with the outcomes data for all programs in the United States visit: https://coarc.com/students/programmatic-outcomes-data/.
Program Goals
To prepare graduates with demonstrated competence in the cognitive (knowledge), psychomotor (skills), and affective (behavior) learning domains of respiratory care practice as performed by registered respiratory therapists (RRTs).
To prepare leaders for the field of respiratory care by including curricular content with objectives related to the acquisition of skills in one or more of the following: management, education, research and advanced clinical practice (which may include an area of clinical specialization).
The departmental faculty advise students. View the list of academic advisors.
If a student is unsure who their assigned academic advisor is, please contact the department chairperson or the Academic Advising office below.

Respiratory Care Simulation
Students learn every step in the process of handling respiratory care emergencies and regular care activities by running through simulations.

This drill teaches students how to handle emergency intubation and other procedures working as a team as they try to stabilize a patient.
Graduates are employed in hospitals, physician's offices, rehabilitation facilities, home-care agencies, and health care promotion centers as caregivers, managers, and educators.
Employers Include
Providence Portland Medical Center
Seattle Children's Hospital
Good Samaritan Regional Medical Center
St. Charles Health System
Samaritan Albany General Hospital
University of Washington Medical Center
Boston Children's Hospital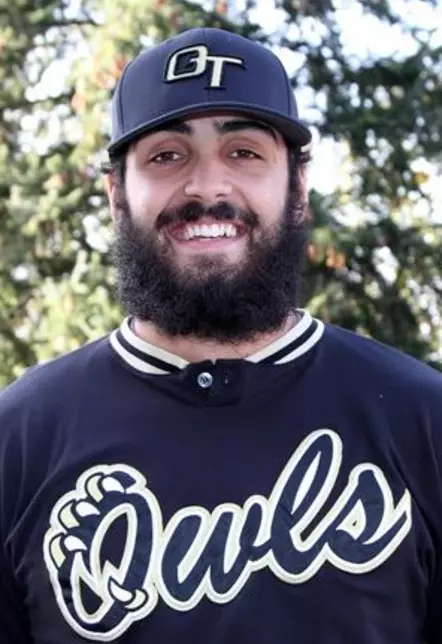 Student, Class of 2020
"If it wasn't for the professors, this program would not be among the best in the nation, they are the unsung heroes of Oregon Tech. "
Admission to the Respiratory Care program requires successful completion of a year of prerequisite coursework prior to admission into the program.
Enrollment is open to all students who meet the general entry requirements to Oregon Institute of Technology. Students will be selected into the professional curriculum based on cumulative grade-point average, cover letter, interview, and non-smoking status. Students are strongly advised to complete all the general education courses in their freshman year curriculum before making application to the professional program.
Selections will be made at the end of the spring term of the Pre-Respiratory Care year. The number of students selected each year will be determined by the availability of clinical sites and other resources, which means that the number of qualified applicants may exceed the number of spaces available. When that happens, students with the highest cumulative GPA are the first to be offered a position in the program.
Arterial Blood Gases
Chemistry and classification of acid-base balance including determination of compensation and pathophysiologic causes. Assessment of partial pressures of oxygen, saturation and total oxygen delivery.
Hyperinflation Therapies
Study and evidence-based application of PEEP, CPAP, bi-level ventilation, IPPB, and incentive spirometry. Flutter valve, PEP, high frequency chest wall oscillation and other methods of improving bronchial hygiene and lung volume.
Advanced Life Support
Students become certified or recertified in professional life support classes such as Basic Life Support, Advanced Cardiac Life Support, Neonatal Life Support, and Pediatric Life Support. Clinical simulations and other credentialing exam preparation included.