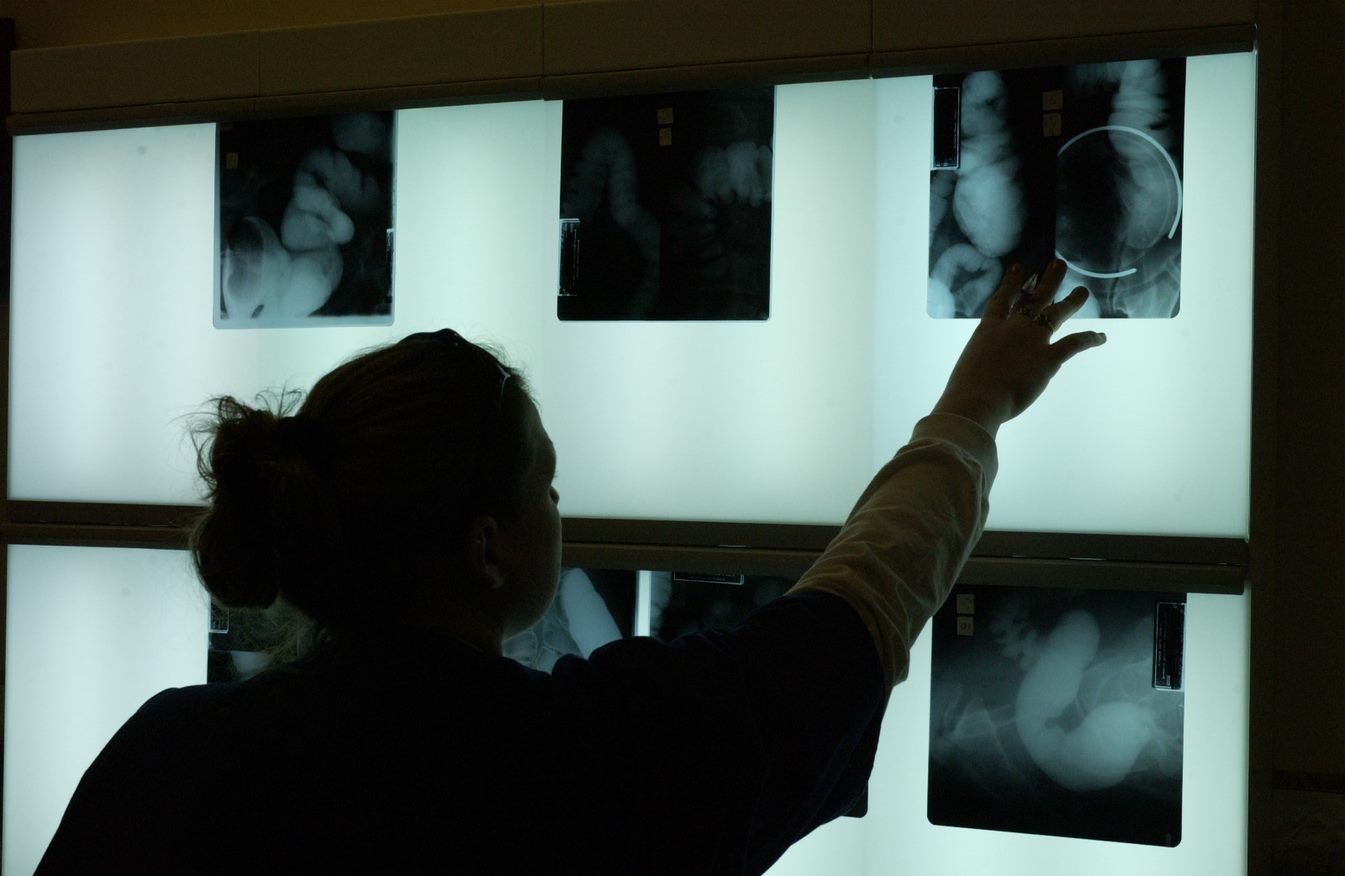 What You'll Learn
Vascular technologists obtain dynamic images of the vascular system using high-frequency soundwaves, known as ultrasound. Although ultrasound is commonly associated with obstetrics and imaging during pregnancy, vascular technologists are specialists in the analysis of blood flow throughout the entire body. From transcranial imaging of vessels in the brain, to infrared detection of blood flow of the capillaries in the toes, vascular technologists assess their patients for a wide variety of vascular diseases and disorders. Blood clots, atherosclerotic plaque, aneurysms and varicose veins are commonly identified and assessed in the vascular laboratory, along with other rare diseases and disorders.
Vascular technologists enjoy a high level of independence in the field, working closely with radiologists, cardiologists, and vascular surgeons in the diagnosis and treatment of vascular diseases.
Students in the Vascular Technology program learn how to become adept with equipment, identify problems accurately, and articulate any issues to physicians, as well as most importantly, care for patients. The program more than prepares students to take the American Registry for Diagnostic Medical Sonography (ARDMS) credentialing test after graduation, for which Oregon Tech graduates have maintained a pass rate of 100% since 2014.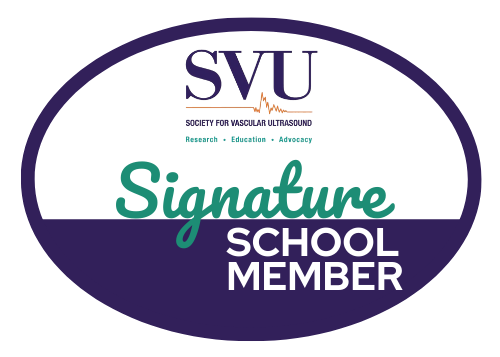 Outcomes
As technology evolves, there is an increasingly high demand for bachelor's degree-prepared medical imaging professionals. Oregon Tech graduates have excellent opportunities for employment in hospitals, clinics, private practice, state and federal agencies. Technology in the ultrasound equipment used for the field of vascular technology has improved in resolution. Therefore, there is now more reliance than ever on ultrasound and less so with much of the physiological testing done not many years ago.
Graduates' Top Employers
Providence St. Vincent's Vascular Lab
Oregon Health and Sciences University Hospital Vascular Lab
Oregon Heart and Vascular Institute
St. Luke's Regional Medical Center
Overlake Washing Vascular Lab
University of Vermont Vascular Lab
Accreditation
The Vascular Technology program is accredited by CAAHEP (Commission on Accreditation of Allied Health Educational Programs) www.caahep.org upon the recommendation of the Joint Review Committee on Education in Diagnostic Medical Sonography.
CAAHEP Mailing address:
9355 - 113th St. N, #7709
Seminole, FL 33775
P:727-210-2350
F:727-210-2354
E: mail@caahep.org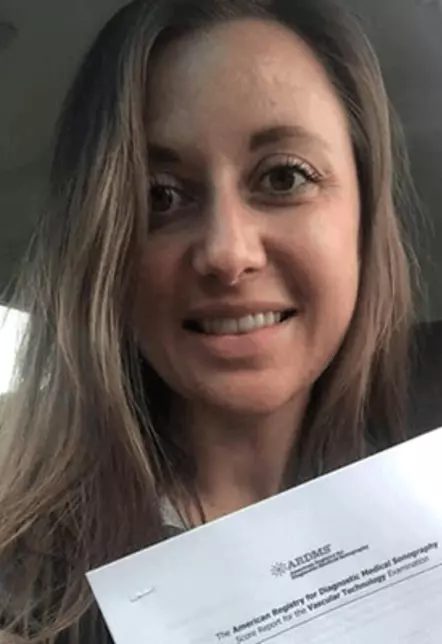 Alumni, Class of 2020
"Oregon Tech prepares you for an actual career that you can start the day after you graduate."
Abdominal Vascular Disease
Diagnostic methods of abdominal and visceral vascular disease testing. Includes aortoiliac, renal artery and kidney, mesenteric system, liver system, and transplantations.
Vascular Laboratory Management
Learn about the human resource skills necessary to manage a vascular laboratory.
Special Circulatory Problems
Students learn about diagnostic methods of testing the efficacy of vascular surgical procedures and interventions. This includes arterial bypass grafts, organ transplants and dialysis access grafts.
Externship Opportunities
Industry, leading professionals in the field and our national society, The Society for Vascular Ultrasound (SVU), recognize the value of our students and are committed to contributing to the educational process of Oregon Tech's Vascular Technology program.