What You'll Learn
When you obtain an Oregon Tech degree in Echocardiography (cardiac ultrasound) you will be prepared to use the extensive skills learned to obtain ultrasound images of the heart for diagnosis of cardiac related issues.
Oregon Tech maintains high-performance ultrasound machines to ensure that students are learning on the same equipment they will come across within their careers. While many schools use second-hand systems, partnerships with medical technology suppliers allow Oregon Tech to provide equipment that matches that found in the best healthcare settings. These machines are located in on-campus labs to provide students with on-site training and additional availability for practice.
With the combined technical and communication skills taught at Oregon Tech in this exciting field, graduates have had a 99% pass rate on the ARDMS (American Registry for Diagnostic Medical Sonography) certification board exams for the past 10 years.
Oregon Tech Offers
Only Bachelor of Science in Echocardiography offered in Oregon
Full time clinical practice during student's senior year
Extensive hands-on training utilizing all new ultrasound machines
Low student-faculty ratio means high engagement in hands-on imaging/learning opportunities 
Accreditation
The Echocardiography program is accredited by CAAHEP (Commission on Accreditation of Allied Health Educational Programs) www.caahep.org upon the recommendation of the Joint Review Committee on Education in Diagnostic Medical Sonography.
CAAHEP Mailing address:
9355 - 113th St. N, #7709
Seminole, FL 33775
P:727-210-2350
F:727-210-2354
E: mail@caahep.org
Outcomes
Oregon Tech gives students the highest quality experiences, supervision, education and industry practice to be competitive in the in-demand field of medical imaging. Oregon Tech graduates have excellent opportunities for employment in hospitals, clinics, private practice and state and federal agencies. By 2024 this field is expected to employ 24% more people than currently in the workforce, which is much faster than average growth. (bls.gov, June 2017)
Top Employers
Providence System Hospitals
Stanford Hospital & Clinics
Baylor Heart and Vascular Hospital
St. Mary's Regional Medical Center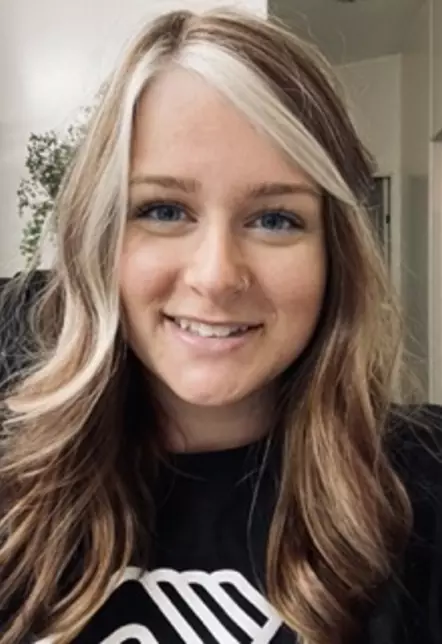 Student, Class of 2023
"My greatest learning experience has been being given the opportunity to practice my scanning abilities along with what I learned here in the echo program. It allows me to apply my knowledge from class to my scanning skills as a future ultrasound technician and advance my learning experience."
Featured Courses
Radiologic Science is a degree within the Medical Imaging Technology (MIT) department. Each degree under MIT requires prerequisite courses before admittance into the degree program. During this time, students are listed as Pre-Medical Imaging Technology (Pre-MIT) students. Admittance to the Oregon Tech Pre-MIT Program does not mean the student has been accepted into a specific MIT program.
Full-year freshman/sophomore classes with labs in General Chemistry and Echocardiography that are foundations for everything else.
General math to increase your quantitative skills.
Classes in communication and humanities to complement your scientific education.
Classes in social sciences including psychology and healthcare that are increasingly needed to understand the needs of today's diverse populations.
Full-year, upper-division classes in Advanced Anatomy & Physiology, including hands-on training with an electrocardiogram machine, and in Pathophysiology to understand dynamic aspects of the disease process.
Full-year, upper-division classes in Echocardiography.
Cardiographic Methods
Recognition of ECG tracing with normal and abnormal arrhythmias, treadmill testing, holter monitoring, phonocardiography, and heart auscultation.
Invasive Cardiology
Cardiac catheterization testing. Coronary artery interventions such as percutaneous transluminal coronary intervention (PCI), and chamber pressure measurements.
Pediatric Echo
Congenital heart disease, including neonate/infant and adult disorders. Congenital disorders including cardiac situs, ventricular morphology, great artery connections, valvular and subvalvular obstruction, atrial septal defect, ventricular septal defect.