Research Integrity at Oregon Tech promotes safety, ethical research practices, and ensure the university is compliant with federal regulations, state statutes, and university policies.
IORG: 0001458
Federal Wide Assurance Number: FWA-00009794
Institutional Review Board (IRB) Registration Number: 00004923
Financial Conflict of Interest (FCOI) disclosures is a Federal regulations that require Oregon Tech to have FCOI Disclosures on file for each principal investigator and their designated senior research staff, on all federal grants.
Any new researchers are required to submit an FCOI disclosure at the time of submission of proposals for federal funding to PHS or NSF must filled out either:
a. FCOI FORM 1
b .FCOI FORM 2
All existing researchers are required to complete the annual FCOI disclosure.
All researchers are required to submit an updated FCOI disclosure immediately as significant changes occur, such as the obtaining of a new significant financial interest.
All Principal Investigators and all others designated as an "investigator" by the Principal Investigator will need to take either take the federal tutorial. Training is required of all new and existing federally-funded researchers, and must be re-taken every 4 years. FCOI training can be done either via Financial Conflict of Interest Training
Responsible Conduct of Research (RCR)
The responsible and ethical conduct of research (RCR) is critical for excellence, as well as public trust, in science and engineering.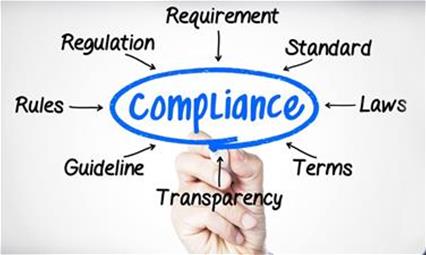 Effort Reporting
Personnel Activity Reporting (PAR): The personnel activity reporting is the method of verifying employee effort on federally sponsored grant awards by Oregon Tech. One activity report is generated for each federal grant award. Oregon Tech processes personnel activity reports on a calendar quarter basis. The PI reviews and certifies their effort, and may also be involved in certifying effort for student employees working on his/her award.
Contact
Vice Provost Research & Academic Affairs