Kathleen Adams, Ph. D., Program Director and Associate Professor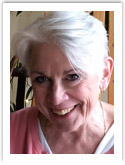 Kathleen Adams, Program Director & Associate Professor
Dr. Adams' work with MS MFT grad students: Family Therapy Magazine: Helping MFT Graduate Students Develop Mindfulness
Kevin Garrett, Ph.D., Assistant Professor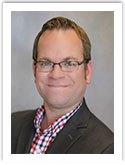 Kevin Garrett, Assistant Professor
 SE105
Kevin Garrett gladly joins the Oregon Institute of Technology faculty in the M.S. Marriage and Family Therapy master's degree program. Prior to teaching at Oregon Tech, Kevin taught for three years in southwestern Oklahoma at Cameron University in the Department of Psychology. He served as one of the clinical faculty in the Psychology Department and as a Practicum Supervisor while at Cameron University. He worked full-time in community mental health as a Licensed Marriage and Family Therapist in Wyoming for five years before teaching at Cameron University. Kevin completed his Ph.D. in the Marriage and Family Therapy specialization at Kansas State University in 2014, earned his master's degree in the Marriage and Family Therapy specialization at the University of Oregon in 2006, and received his bachelor's degree in Psychology from Utah State University in 2003. He completed a Medical Family Therapy-focused doctoral internship at the University of Nebraska Medical Center in Omaha, Nebraska in 2009, and earned a post-degree certificate in Medical Family Therapy while completing his doctoral internship.
Kevin holds the American Association for Marriage and Family Therapy Approved Supervisor designation. He looks forward to giving presentations in the community, region, state, as well as nationally. He is excited to be returning to his home state of Oregon, and to bring his clinical experience, passion for teaching, and community-focused orientation to Oregon Tech!
Chelsey Torgerson, Ph. D., Instructor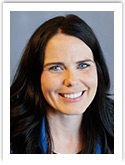 Chelsey Torgerson, Instructor
 SE111
Chelsey Torgerson graduated with a Ph.D. in Human Ecology with a Specialization in Couple and Family Therapy from Kansas State University in 2018. She earned a M.A. in Marriage and Family Therapy from Appalachian State University and also completed the coursework required to earn a certificate in Addictions Counseling. Having graduated from North Dakota State University with a B.S. in Sociology, you can typically find her cheering for the Bison on game day.
Dr. Torgerson has provided individual, family, and group therapy in community mental health clinics, public school systems, and residential treatment facilities in rural communities across the country. With advanced training and clinical experience in addiction and recovery, Dr. Torgerson helped to create the substance abuse and addiction emphasis in the MS MFT Program at Oregon Tech. As a researcher, Dr. Torgerson focuses on risk and resiliency factors of substance use, misuse, and abuse, trauma, recovery and prevention. Specifically, she examines the ways in which belonging to positive systems, and the role of human connection, can create alternative ways of coping with life's stressors, thus reducing the need for substances and other potentially harmful mechanisms to cope. Dr. Torgerson provides trainings and lectures on trauma in schools, addiction and recovery, trauma and recovery, raising emotionally intelligent children, and more.
In her spare time, she enjoys running, hiking, college football, traveling, and spending time outside. Dr. Torgerson looks forward to training the next generation of trauma-informed and culturally competent family therapists.
Patrick "Paki" Story, LMFT, MAC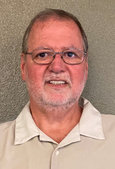 Patrick "Paki" Story, LMFT, MAC, Adjunct Faculty
  Send email: patrick.story@oit.edu


    Patrick "Paki" is a Licensed Marriage and Family Therapist and Supervisor at Klamath Basin Behavioral Health. Paki holds a Masters of Addiction Counseling (MAC) national certification, and the Oregon Certified Alcohol Drug Counselor (CADC) III certificate. He received his Master of Arts degree in Counseling from John F Kennedy University, in San Jose CA. He has been in the helping profession for over 30 years. His clinical experience includes providing individual and group therapy, clinical supervision, staff training and program development. Paki also has many years' experience directing Early Intervention (child development) programs. Much of Paki's experience was obtained working with and for the homeless populations, often with innovative programs. He has experience as an Executive Director for a Hawaiian non-profit with a staff of nearly 200 employees, as well as holding several other executive management positions. Paki is an Adjunct Professor at Oregon Institute of Technology (OIT), in the Masters of Science Marriage and Family Therapist Program. In addition, Paki is a Certified Facilitator for True Colors International. Paki's professional interest include understanding team development and dynamics and leading clinical teams to achieve their highest potential.