EERE Degrees and Locations
The Electrical Engineering and Renewable Energy (EERE) department at Oregon Tech offers the following programs at two of the Oregon Tech campuses, the Klamath Falls campus in southern Oregon, and the Portland-Metro campus in Wilsonville.
Program Accreditation
The BS Electrical Engineering and BS Renewable Energy Engineering programs are accredited by the Engineering Accreditation Commission (EAC) of ABET. The Electronics Engineering Technology program is accredited by the Engineering Technology Accreditation Commission (ETAC) of ABET. ABET is a specialized accrediting board recognized by the Council for Higher Education and/or the Secretary of the U.S. Department of Education. http://www.abet.org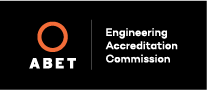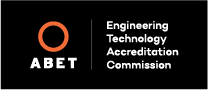 Degree Requirements
All the programs in the EERE department follow a rigorous curriculum. Undergraduate degrees take approximately four years to complete for a full time student. Dual and concurrent programs take an additional year of course work. To be eligible for graduation, students must maintain a 2.0 GPA or higher. In addition, a final grade of "C" or better must be earned in all courses that are prerequisites for other technical courses in the program.
Graduate degrees take approximately two years to complete. To be eligible for graduation, students must maintain a 3.0 GPA or higher.