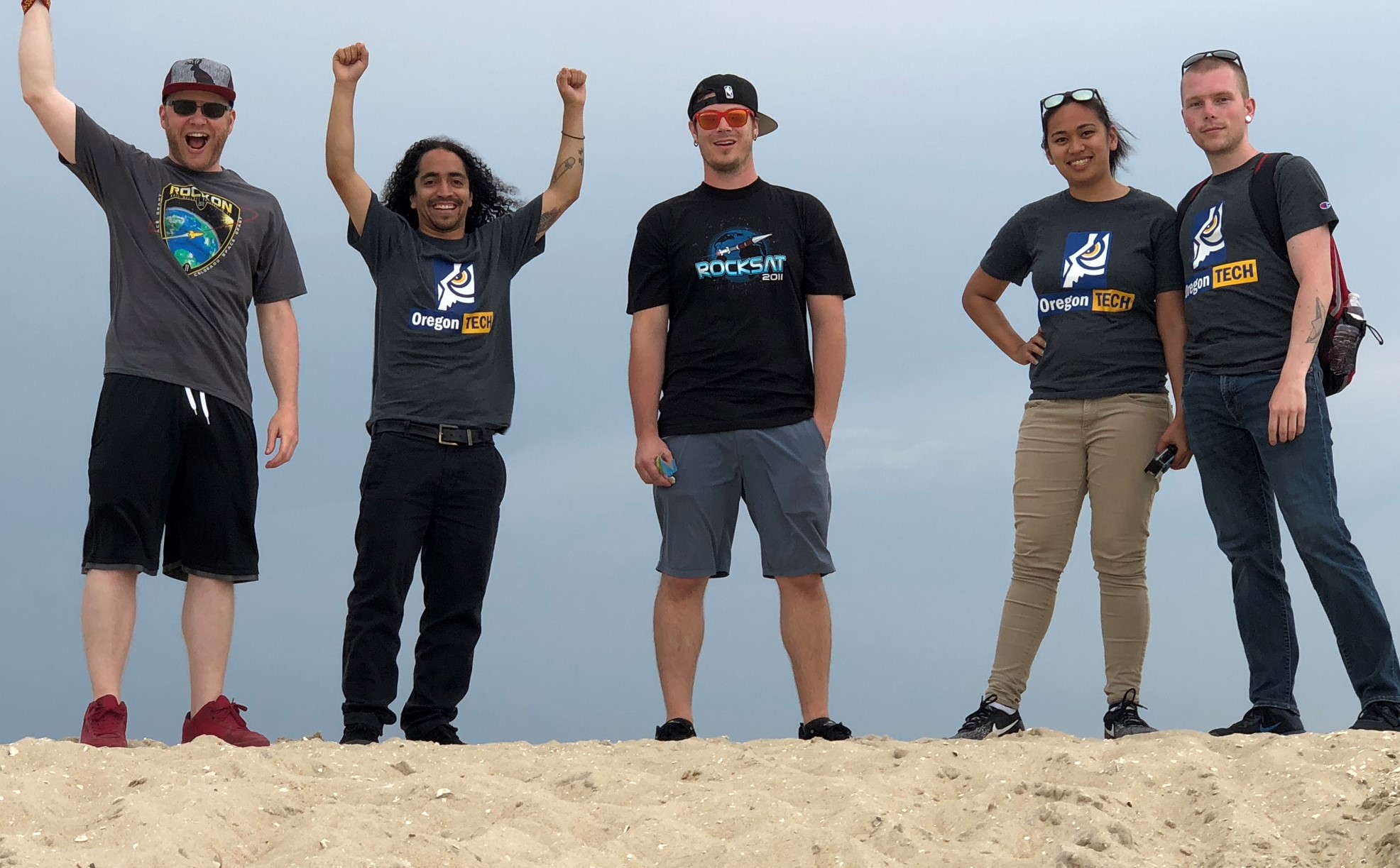 The university is dedicated to offering students the academic, career, health, and wellness services they need, when they need them. Whether guidance on course selection or mental health counseling, we're ready to assist students in overcoming the challenges associated with college life—and life itself. With the help of staff professionals and in some cases, students' own peers, the Oregon Tech community collectively fosters an environment that allows all students to succeed.
Portland-Metro Campus
Student Services provides programs and services students need to achieve academic, personal and professional goals. Our programs and services are designed to provide academic support, enhance personal wellness, develop leadership and communication skills and promote a strong sense of community.
We encourage students to get involved on campus, approach faculty and staff with ideas, questions and concerns and take advantage of the resources that will help you succeed.
The Student Services Office (on the first floor) is open during the following times:
| | |
| --- | --- |
| Monday | 9:00am - 6:00pm |
| Tuesday | 9:00am - 6:00pm |
| Wednesday | 9:00am - 6:00pm |
| Thursday | 9:00am - 6:00pm |
| Friday | 9:00am - 6:00pm |
Student Services- 1st Floor Suite
(503) 821-1250
Medical Leaves and Withdraws
Student Academic Integrity Violations
Student Code of Conduct Violations

Academic Student Success
Student Grievances
General Student Concerns

 

 

Erin Foley, Ph.D
Vice President of Student Affairs & Dean of Students
Klamath Falls College Union, Room 317
541-885-1011
Email Erin

International Student Services
Veteran Student Services
Diversity-Equity-Inclusion Committee
Title IX Deputy

 

Iona Musgnung
Associate Director, Student Support and Belonging
Room 138
503-821-1312
Email Iona

Career Services (Portland-Metro & Klamath Falls)

 

Sarah Moore
Assistant Director of Career Services (Resume Review, Interviewing & Internships)
541-885-1023
Email Sarah

Lynde Wright
Employer Relations
503-821-1316
Email Lynde

ASOIT Advising (Portland-Metro & Klamath Falls)
Registered Student Organizations and Clubs
PM Student Success

(Peer Consulting, Testing, and Supplemental Instruction)

Holly Anderson 
Associate Director, Student Involvement & Success
541-885-1389
Email Holly

Registrar, Financial Aid, & VA Certification Official
 
Mental Health Counseling

Leanne Reed, LPC
Mental Health Counselor
Room 235
503-821-1356
Email Leanne

For counseling appointments, call 503-821-1313 (M-Th, 8-5pm)

Disability Services

Pablo Monreal
ACES/Disability Services Specialist
Room 130A
503-821-1305
Email Pablo

 
New Student Introduction to Portland-Metro Campus