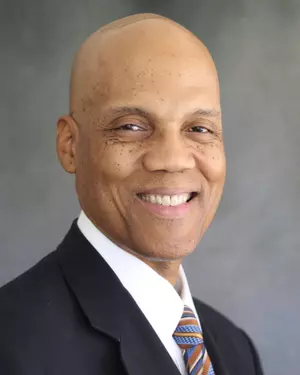 Vincent Jones, Oregon Tech Alumnus and Retired Engineer
Chino Hills, CA
Send Email
Serves through June 30, 2026
Board of Trustees Vice Chair
Finance and Facilities Committee Chair and Executive Committee Member
Vincent (Vince) Jones is a retired Deputy City Engineer with the City of Los Angeles. He has an Associate of Engineering Degree in Structural Engineering and a Bachelor of Science Degree in Civil Engineering from Oregon Institute of Technology. He played basketball for the Hustlin' Owls under legendary coach, Danny Miles.
Mr. Jones began his engineering career with the Oregon Department of Transportation. After working there, he returned to Southern California where he worked for the City of Los Angeles, Department of Public Works, Bureau of Engineering for 27 years. While at the City of Los Angeles, Vince worked on a wide range of projects as a design engineer, project manager and construction manager. Some of the programs he worked on included stints in wastewater design, new animal exhibits and facilities for the Los Angeles Zoo, and new library facilities. He was the Program Manager for a $600 million Citywide Public Safety Bond Program, held the title of Deputy City Engineer/Assistant General Manager, and represented the City of Los Angeles on the coordination of the Endeavour Space Shuttle Move to the California Science Center. Vince has the distinction of being the first African American in the history of the Los Angeles Bureau of Engineering to reach the executive management level of Deputy City Engineer.
Vince currently serves as a commissioner on the City of Chino Hills Public Works Commission, and is a past Board Member and Treasurer for the San Bernardino County Sheriff's Department Citizens On Patrol Volunteer Unit. He also volunteers as a youth basketball coach. Vince is a registered Professional Engineer in the State of California.